Events
CTF
CrikeyCon CTF is back for it's....7th year(?!?)
We've got plenty of CTF challenges, for all skill levels. If you've never played before, please come and have a go. We even have "loaner" laptops available for those who don't bring one. You should be able to access the CTF throughout the entire venue, so fire up those hacking fingers. Random prizes given out throughout the day, courtesy of our awesome sponsor Pentesterlab.
Red Vs Blue CTF
For more information visit the Red Vs Blue CTF page
Hack-A-Bomb
The Freedom Liberation Army is a terrorist cell determined to destroy the lives of innocent people around the world, by any means necessary. Their latest recruit is a hacker, who they've hired to program a bomb which will detonate at an unknown location. By pure chance, you managed to intercept this call and discover their evil plan. Will you just let the Freedom Liberation Army kill the innocent or will you step in and stop the bomb?In this arcade-style standalone CTFchallenge, you have fifteen minutes to find your way into their system using only an IP address(3.2.1.100), locate the disarm code and enter it into the keypad to stop the bomb.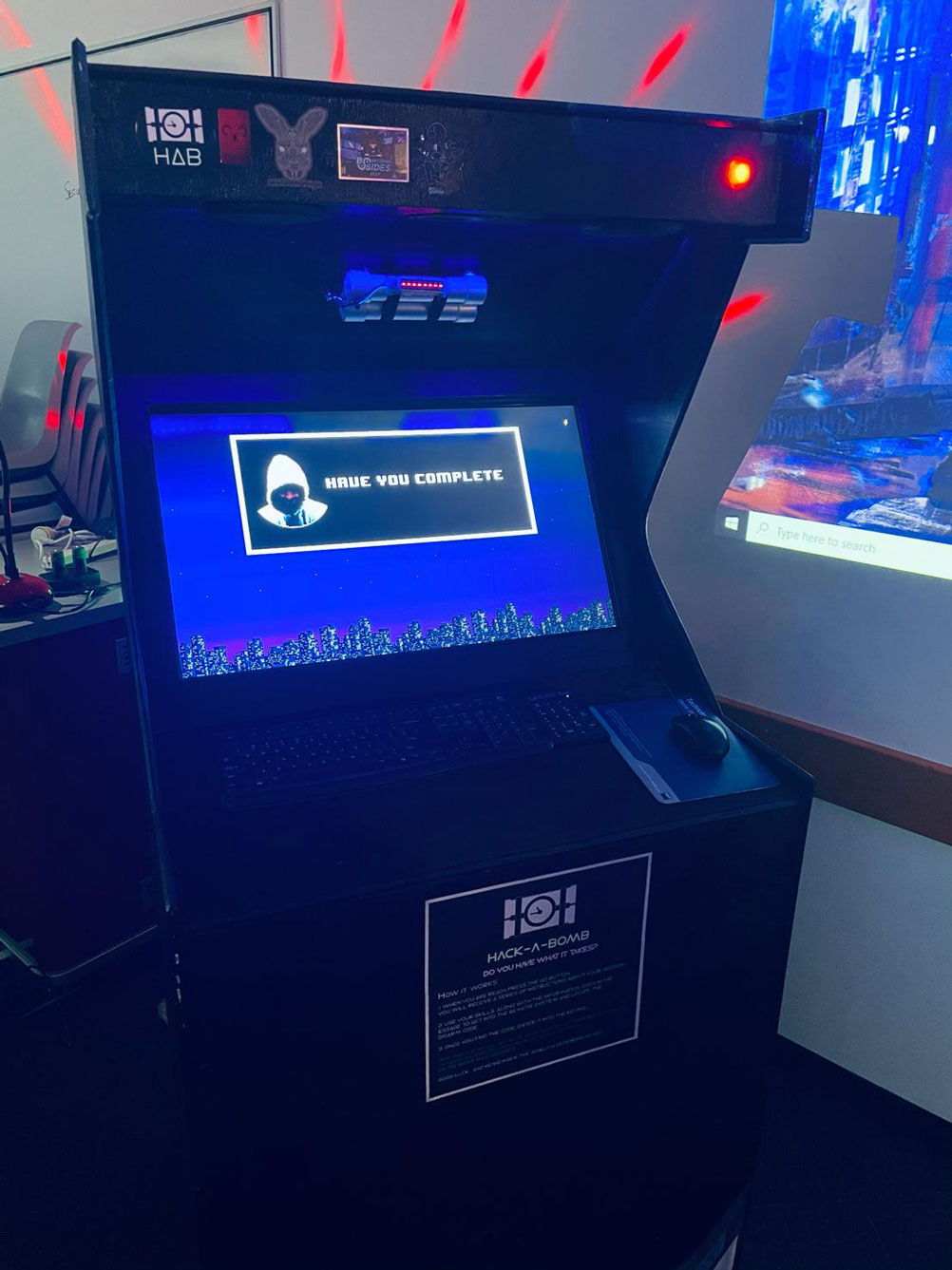 CrikeyCon Connect
Connect with people in the Information Security industry. Discuss and explore different pathways. Which direction is right for you? What's happening in the industry? Pop over to the CrikeyCon Connect Corner for an informative but casual chat with either Paul, Mitch, Gurdip, Dale, Jess or Colin. Or grab one of the crew at anytime. Look for the CrikeyCon Connect badge. Initiative supported by The Decipher Bureau.
Pre-registration (Friday Night) and After Party (Saturday Night)
Pre-registration will be held at Events on Oxlade: Collect your badge early, stay for nibbles or a drink, meet the other attendees, speakers and crew. (From 16:00 To 19:00) Post conference will be held onsite, no moves required! Snacks and social! (From 19:00 To 22:30)